More PhD students can return to campus
Starting on Monday 10 May, some PhD students can return to their PhD offices and group rooms on campus.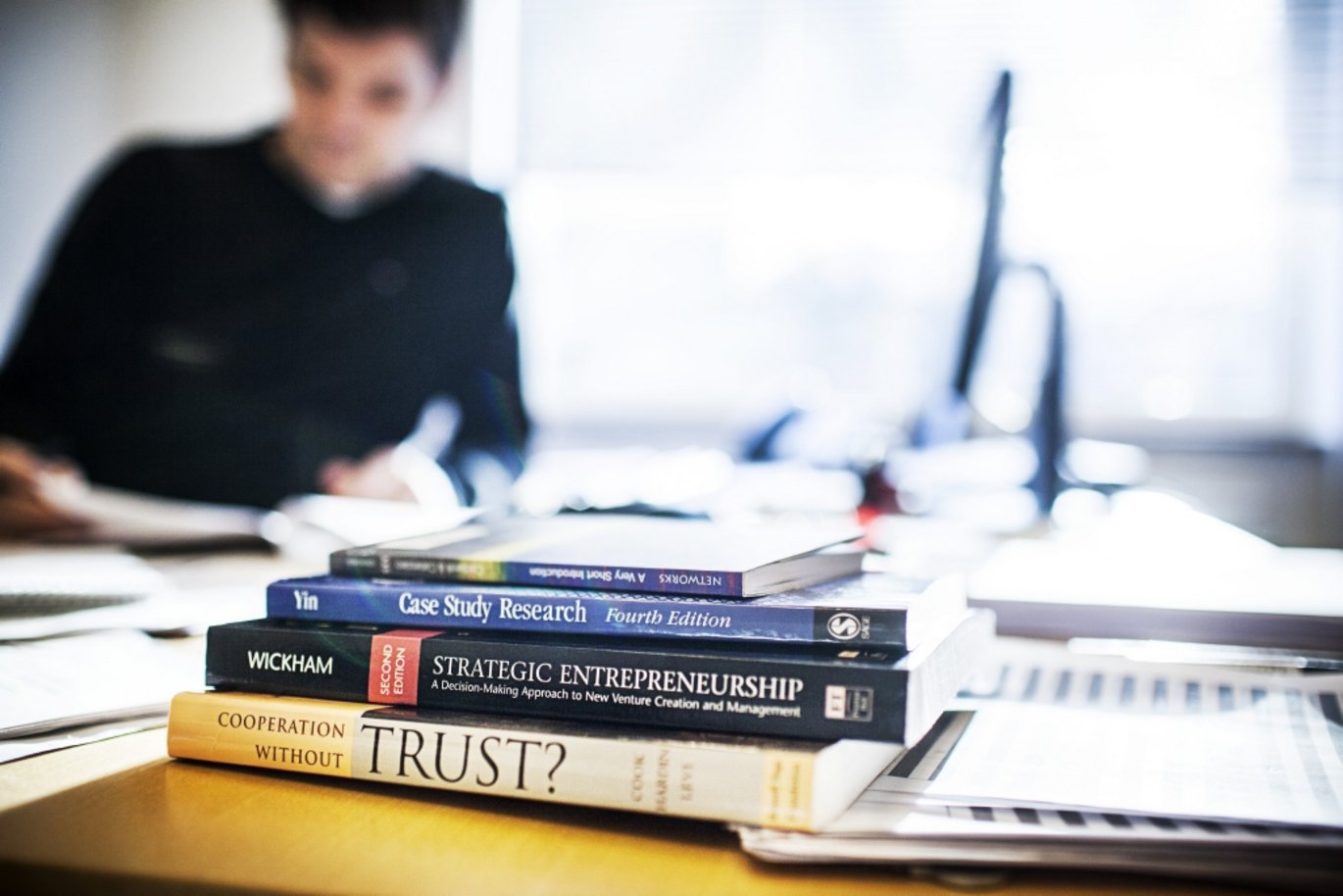 Danish Agency for Science and Higher Education has confirmed that PhD students are included in the political framework agreement that authorises the universities to allow up to 40 per cent of their students access to campus on a daily basis.
This means that starting on Monday 10 May, many PhD students will be able to come to campus to study in their PhD offices and group rooms. The PhD students who currently have access to lab facilities on campus will continue to have access on the same terms. In addition, it will also be possible to gradually reintroduce in-person PhD courses.
Anne Marie Pahuus, vice-dean at Arts and spokesperson for the heads of the graduate schools at AU, is pleased to be able to welcome PhD students back to campus.
"I think all of us are longing to discuss our work with our colleagues and conduct research without being stuck alone with ourselves, the screen and our books. And for PhD students, this longing has an extra dimension, because in most cases, their programmes and time at the university have an end date. So I'm particularly pleased that PhD students can finally come back to campus. Many of the new PhD students have only ever met their fellow students on a screen. We're now completely focussed on getting the PhD networks up and running, so that the graduate schools will once again be full of life, with room for discussion and networking in ways that screens don't permit."
Pahuus encourages PhD students to take advantage of the opportunity to start using their offices and facilities on campus again. More precise guidelines for how access will be handled in practice will be agreed at the individual graduate schools in collaboration with their respective faculty management teams. All PhD students will be directly informed about guidelines for access to campus by their graduate school.
Everyone who comes to campus must respect the general public health guidelines for preventing infection. For example, you must be able to present a negative Covid test taken no more than 72 hours previously. Remember that you can get tested at one of AU's ten supervised self-testing sites.