Stand for the university elections
You can stand in the university elections on 14-26 October 2021. Read on to find out how.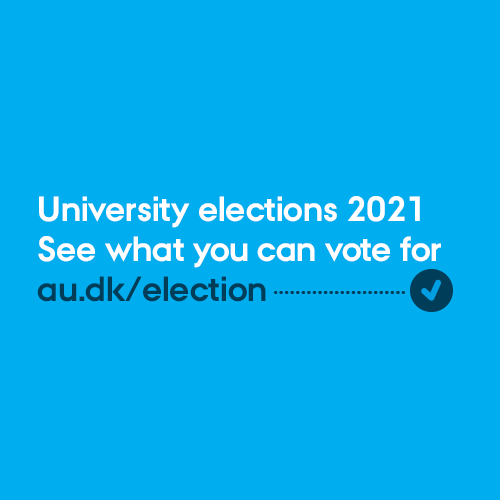 In November, all PhD students at AU will have a chance to elect representatives to the PhD committees and the academic councils. Here are some good reasons why you should stand for election.
1. As a representative, you help to shape your PhD programme. You participate in making decisions about the structure of your PhD programme, for example.
2. You gain experience with the political system, get to know the university in a completely new way and gain valuable competencies.
In addition to elections where all PhD students can stand for election and vote for PhD committee and the academic council representatives, PhD students who are not employees of the university – for example, students employed by Central Denmark Region or industrial PhD students – can also stand for and vote in elections for representatives to AU's board. If you're enrolled in a combined Master's/PhD programme, you can also stand for and vote in elections for your programme's board of studies.
How to stand for election
If you are interested in standing for election, you can register your candidacy electronically from Thursday 14 October at 9:00 to Tuesday 26 October at 12:00.
Log in to the election system e-vote with your AU ID and your password.
Fill out the nomination form electronically.
It is also in e-vote that you can check what you have the right to vote for.
The election will be held 8 -11 November 2021 at AU
Read more about standing for election and voting rights at au.dk/election
If you have any questions, please contact the election secretariat at: 8715 3325 or send an email to valg@au.dk